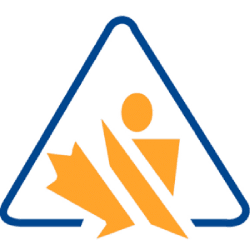 This program is aimed at the worker or handler of hazardous chemicals. It will introduce the general hazcom requirements under the Hazardous Products Regulations as it relates to the new WHMIS 2015 requirements which incorporated the GHS (Globally Harmonized System of Classification and Labelling of Chemicals.
WHMIS 2015 (GHS) Course Overview
WHMIS stands for Workplace Hazardous Materials Information System. It is a Canada-wide system that provides employers and workers with information on the hazardous products that are stored and used on work sites. This WHMIS 2015 (GHS) course covers key elements of WHMIS 2015, including WHMIS pictograms, supplier and workplace labels, safety data sheets, and worker training. After completing this course, an understanding should be gained of what WHMIS is, WHMIS responsibilities, key components, the hazards WHMIS protects workers from, WHMIS 2015 pictograms, WHMIS 2015 hazard classifications, supplier and workplace labels, and safety data sheets.
Participants will gain knowledge in the following areas:
What is WHMIS?
Components of WHMIS
WHMIS responsibilities
How hazardous products enter the body
Classes of hazardous products
WHMIS 2015 hazard groups and classes
WHMIS 2015 pictograms
Supplier and workplace labels
Consumer labels
Safety Data Sheets (SDSs)
Emergency Actions
Personal Protective Equipment
Request Brochure & More Information
155 Champagne Drive, Unit 8A, North York, Ontario, M3J 2C6, Canada