Module: Flooring & Tile Setting
Installation of Hardwood, Tile & Laminate
Flooring & Tile Setting Training Program 🖽
Preparing, measuring and marking surface to be covered.
Measuring, cutting and fastening underlay and under-padding.
Mixing, applying and spreading mortar, cement, mastic, glue and other adhesives using hand trowels.
Cutting and fitting tiles around obstacles and openings using hand and power cutting tools.
Packing grout into joints between tiles, removing excess grout and repairs.
Installing hardwood, engineering and laminate floors using glue, staples and nails.

Gaining knowledge of different installation methods and flooring options.

Using different flooring materials such as, hardwood, laminate, vinyl, ceramic, etc.

Using air compressor and various tools for hardwood flooring.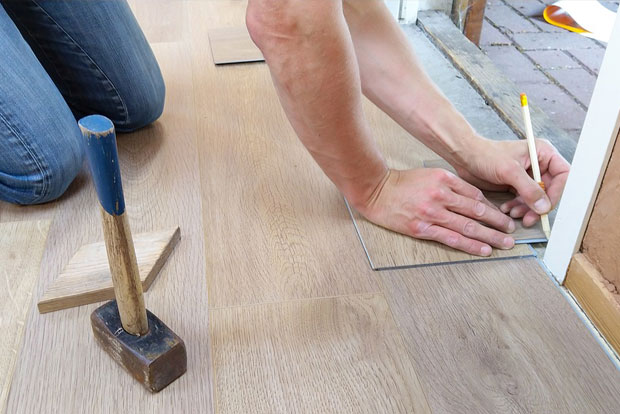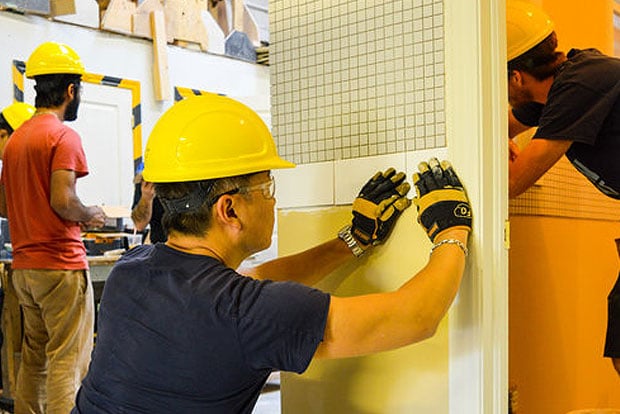 Join our program today for everything you need to know about flooring & tile setting.
Full-Time Construction and Renovation Classes Start: November 6, 2023
Part-Time Construction and Renovation Classes Start: October 28, 2023
For more information request a brochure or give us a call at +1 (416) 630-5559.
Request Brochure & More Information
155 Champagne Drive, Unit 8A, North York, Ontario, M3J 2C6, Canada